First connexion
1. The first time you will try to access the support platform to open a ticket, you will need to log on the Account website (
https://account.vates.fr/#/login
).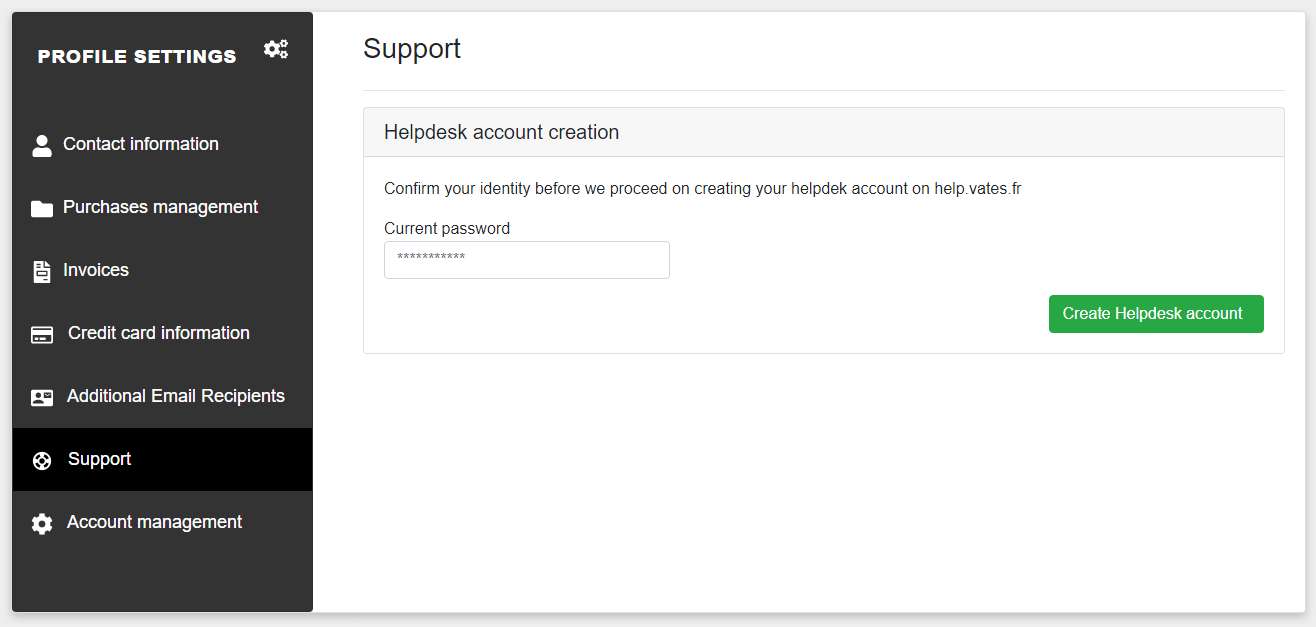 3. To create your helpdesk account, you will have to confirm your password and click on "Create Helpdesk account" button.
Create a support ticket
Once on the helpdesk, you can open a support ticket by clicking on the green plus on the bottom right of your screen. 

Now, you just need to fill the required field and provide all the relevant information so we can help you the best possible way: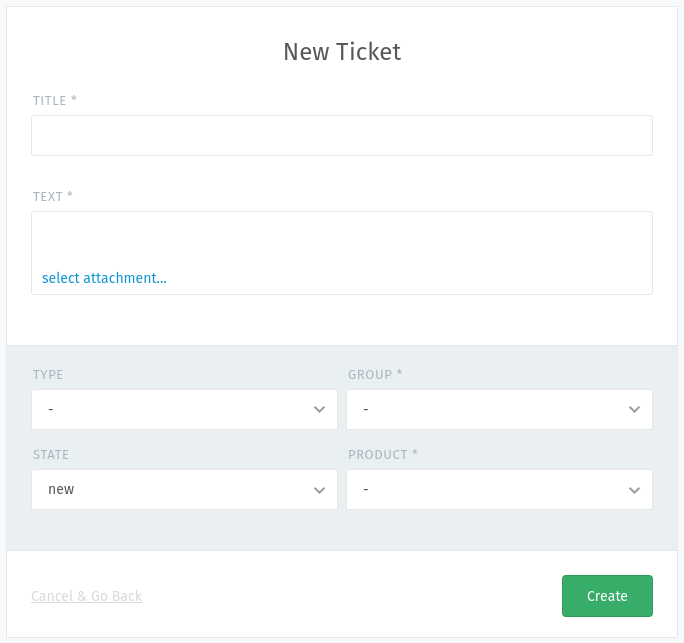 You will receive a confirmation email once the ticket is created.
💡 Note that you can answer directly to the email in order to update the support ticket you opened. 
Language selection
By default, the language of your interface should be English. However, it is possible to change the language of the interface to the one of your choice.
Just go to your profile.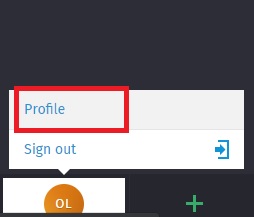 then select the language of your choice from the list.